What I Learned About Love & Gratitude When I Was Hit By A Car
The plans were all set. I had a meeting in Albuquerque so I thought, "why not, I'll ride my bike home". This was to be leg three in a plan to ride my bike to or from my house to each of the states that border Colorado. I flew my bike down, spent two nights in Albuquerque and then bright and early on a Sunday morning set out. The route I had chosen home wasn't the most direct but it took me through some beautiful places. Sante Fe, Taos, Alamosa, Salida, Leadville, Frisco – these were my planned stops along the way.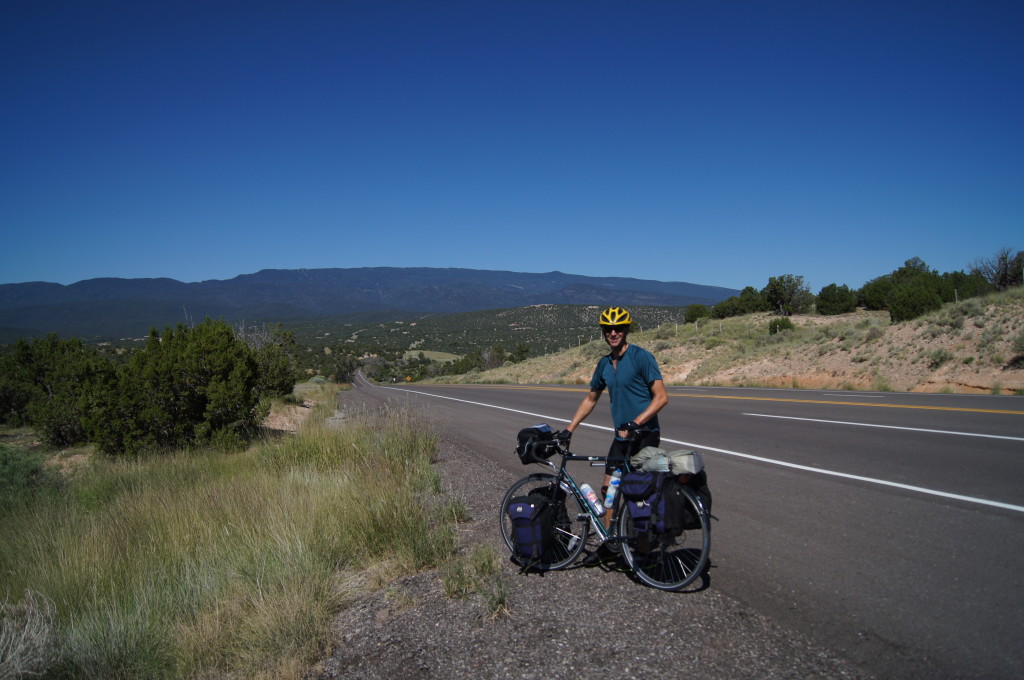 The first day was a 75 mile ride to Sante Fe via the Turquoise Trail. The day was hot, clear and dry. It was a wonderful day to be on the road. I had to stop a few times during the morning to make adjustments to my gear but overall I made steady progress and enjoyed the high plateau on the back side of Sandia Mountain.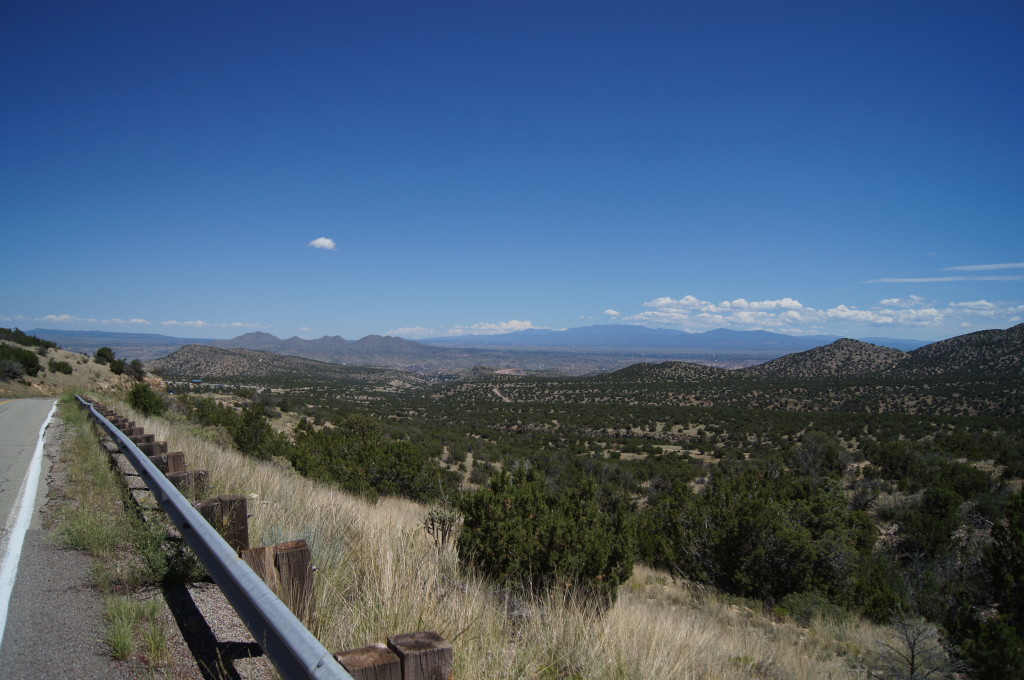 I pulled into Sante Fe around 4 pm and I then cleaned up, relaxed with my hosts for a few hours.  At about six I set out on my bike to explore The Plaza and to find a place to eat. Unfortunately, this is where my trip ended. As I entered an intersection, a truck coming the opposite direction took a left and didn't see me at all. I saw him! and was able to channel my inner stuntman and jumped from my pedals onto his hood and then rolled off into safety. I'm really grateful to report that I walked away unhurt. I didn't even need a band-aid. Unfortunately, by bike wasn't as fortunate. It was bent beyond repair.
Let's go back to the few seconds before impact and how I felt after I confirmed  that I was safe and my body intact.  When I realized that I couldn't avoid a collision everything slowed down and I got a quick but clear picture of the outcome of this would be if I didn't get out of the way.  It wasn't good and I didn't want any part of it! My jump and roll and the collision happened super fast and before you knew it I was laying on the pavement in the middle of a busy intersection. I stood up, took stock and realized that I had been being lifted out of harms way.  In my mind I compared what could have been with what was and was instantly filled with such a sense of overwhelming gratitude that nothing else could penetrate it. My whole being was filled with gratitude to the point that neither blame, anger, nor self-justification had any foothold.
When the driver hurried over to see me I had already forgiven him, it was an accident. He and others helped me clean up my bike and then he drove me back to where I was staying.  My trip had been derailed but my experience went forward unchanged.  I took a flight home and went back to my family and my work.
So what did I learn? I learned a few things.
I learned that being calm is a great weapon. Just as I was about to be hit I didn't flinch, scream, brace for the impact or show fear. I remained calm, assessed the situation and acted with my full focus.  If I was filled with fear, dread and panic I would have lost my ability to listen direction and do the right thing.  I learned that if you keep your thought clear, free from distractions you preserve the ability to act on your own behalf.
I also learned that when my whole being was filled with gratitude I was able to stay in gratitude and not get pulled down into what could have been an uncomfortable cycle of blame, anger and confrontation. What if we could live that way all the time? One way to begin to live this way is to start each day with gratitude. You can't have both gratitude and worry; gratitude and fear, gratitude and envy, gratitude and hate. The same can be said for love. So what I learned more of that day was that if I fill my thought with love and gratitude that is exactly what I will experience more of. Gratitude begets more gratitude and love is reflected in love.